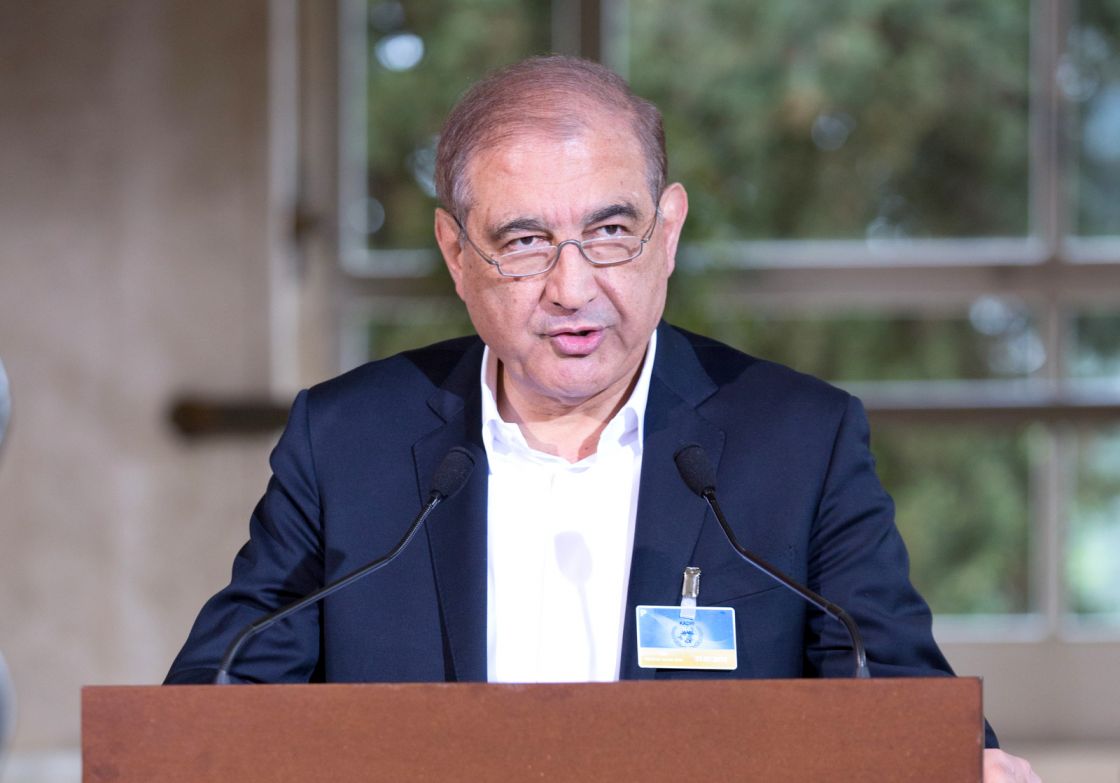 kassioun
Statement by Dr. Kadri Jamil
Statement by Dr. Kadri Jamil, Head of the Moscow Platform, Secretary of the People's Will Party.
It is well known that the People's Will Party, together with its allies in the Change and Liberation Front, was the first political force to call for an intra-Syrian dialogue and has been involved in all possible efforts to carry out this national mission since 2011, based on the need to overcome the crisis that erupted in the country, and based on a deep understanding of the Syrian reality, and the balance of power in the country, and the risks of other options, and the Syrian people's right to radical and comprehensive democratic national change. After the internationalization of the Syrian crisis, the party and its allies contributed to creating the atmosphere for a Syrian-Syrian dialogue through the Geneva negotiations and their supporting tracks.
Today, having won the option of dialogue and negotiation over the other options, and in light of the talk in the media about a Syrian-Syrian dialogue sponsored by the Russian ally, we emphasize the following:
We have not yet received an official invitation to participate in this forum, other than what was published on the official website of the Russian Foreign Ministry, where the published list included the name of the Party and the Front, so it is too early to determine a final position in this regard, at the same time we emphasize on our principled attitude, well-known to everyone, towards any dialogue.
We support any dialogue step that would contribute to advancing the political process forward, based on resolution 2254 and the Geneva process, including the question of forming the one delegation of the opposition.                                                    
We would prefer to hold the meeting on the Syrian territory, which seems to be hindered by logistical obstacles, according to leaks circulating in the media, which does not prevent holding it anywhere else, if favorable conditions are provided.
1/11/2017
Dr. Kadri Jamil
Head of the Moscow Platform& Secretary of the People's Will Party
Last modified on Wednesday, 01 November 2017 15:31