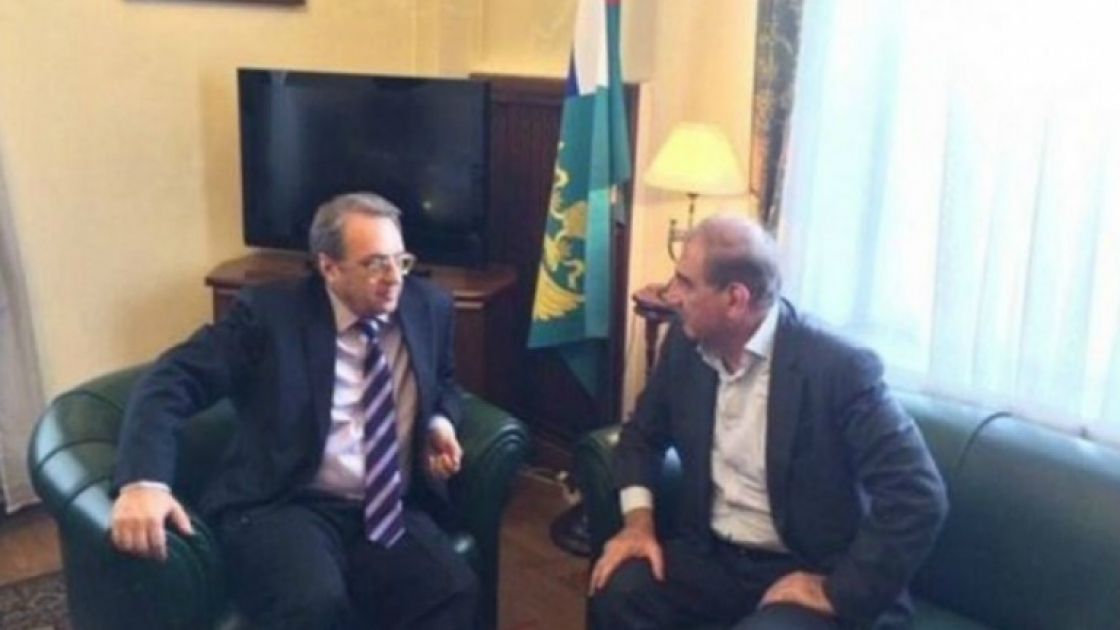 kassioun
Bogdanov, Jamil: Towards the formation of the Constitutional Committee and its rapid launch
On August 5, [2019], the Russian Foreign Ministry published on its official website a media report about the meeting between Mikhail Bogdanov and Dr. Kadri Jamil. It reads:
On August 5, the Special Representative of the President of the Russian Federation for the Middle East and Africa, Russian Deputy Foreign Minister Mikhail Bogdanov, met with Mr. Kadri Jamil, representative of the leadership of the Change and Liberation Front, and head of the Moscow Platform for Syrian Opposition.
During the meeting, the two sides discussed the political settlement in Syria, including the formation of the Constitutional Committee and its rapid launch, in accordance with the decisions of the Syrian National Dialogue Conference in Sochi and the provisions of UN Security Council Resolution 2254. They also stressed the preservation of the unity, sovereignty, independence and territorial integrity of the Syrian Arab Republic.