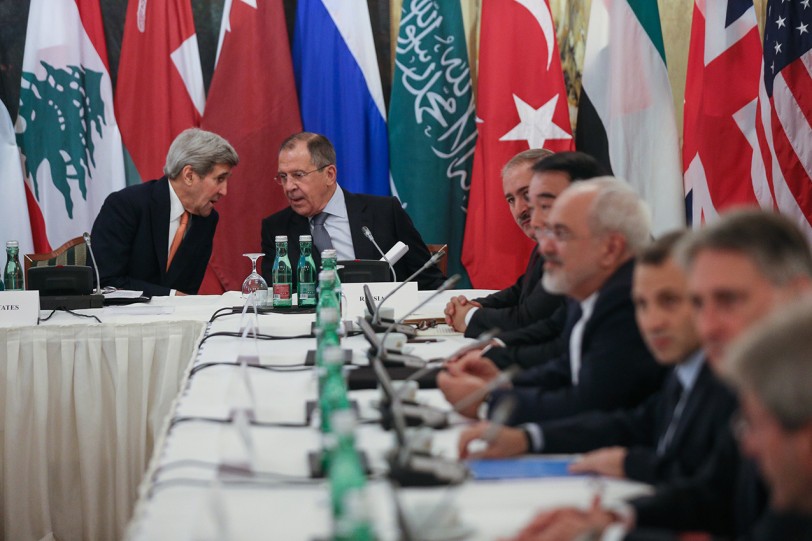 kassioun
What lies behind the Joint Russian- US Statement on Syria?
A Joint Statement of the Russian Federation and the United States on Syria was issued on May 9, 2016, published by the two countries' Foreign Ministries. The Statement included three major points: cessation of hostilities, ensuring humanitarian access, supporting the political settlement.
In its last paragraph on supporting the political settlement in Syria, the Statement says: «We (Russia and the US) concur that these talks should be resumed on the basis of the Special Envoy's mediator's summary of April 27, in particular the annex addressing the fundamental issues for a viable transition, and the section on the commonalities on the political transition».
These words have their significant meanings. The point Geneva negotiations have reached is fixed. Retreating from it is inexcusable. Those who «suspended» their participation would re- attend, if willing, to start from has been reached, or they are totally free to leave for good the Syrian political scene.
The Statement also says: «We urge all parties to the conflict, fellow ISSG members, and other members of the international community to promote and support a political settlement in Syria».  This clarifies that the Russian-US agreement surpasses in its importance the agreement itself to declaring it, rather to publicize it before the upcoming meeting of the ISSG, scheduled I Vienna on May 17, making it a fait accompli.
In other words, the Statement is preparing the regional and local hardliners, regardless of their affiliations, to adapt themselves to the fait accompli with its broad and major title: The Political Solution.