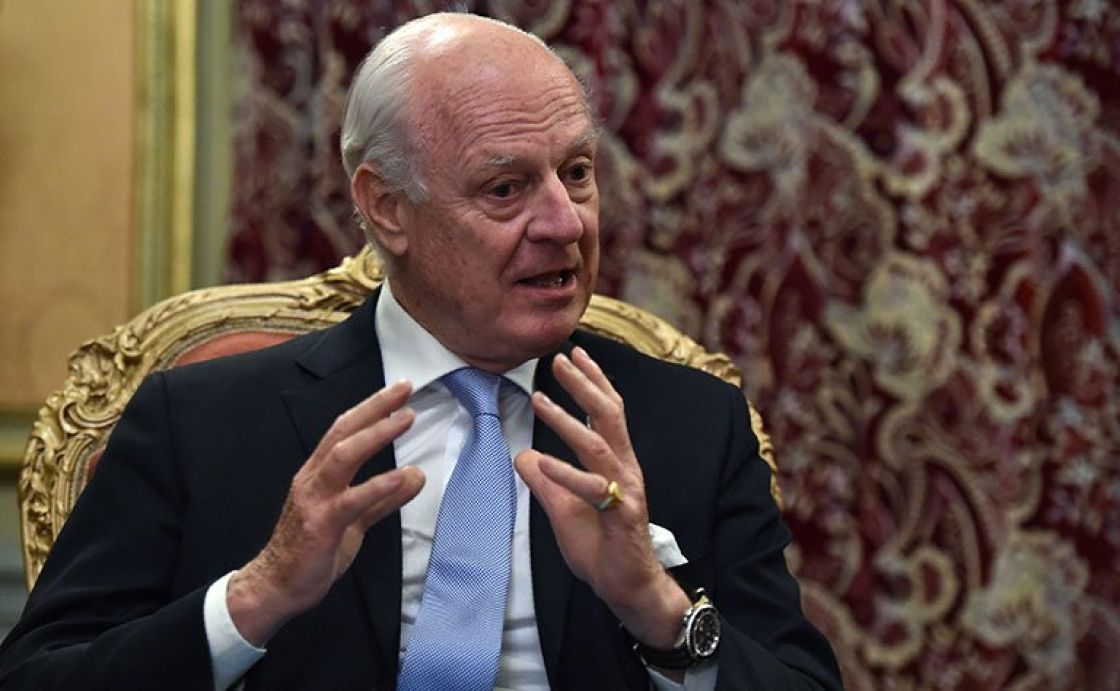 kassioun
De Mistura from Riyadh: No Preconditions.
The UN Special Envoy to Syria, Stephane de Mistura called on the Syrian opposition to form one delegation to participate in the Geneva talks without preconditions, in order to discuss reaching a political solution in accordance with UN Security Council Resolution 2254, noting that it is in everyone's interest to build peace and seek a political solution.
De Mistura said today (Wednesday) he plans to hold two rounds of Syrian-Syrian talks in Geneva in December. The international envoy pointed out that this needs a strong and creative delegation of the opposition. "I plan to hold two rounds, not one, in December, in Geneva," de Mistura said at the opening of the Riyadh meetings. But I need a strong and creative Syrian opposition delegation". "We see a major war in Syria that has had a big impact on the region. We in the United Nations always rely on Security Council resolutions on Syria, especially resolution 2254, which guides us and shows us a clear path for the Geneva Declaration and the achievement of a political settlement,", De Mistura added.
Last modified on Wednesday, 22 November 2017 15:58