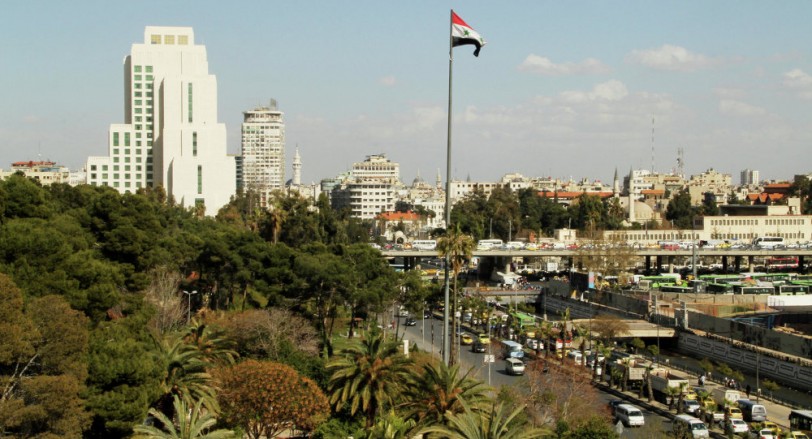 kassioun
Lavarov reiterates «exclusive rights of Syrians»
The official Syrian news agency SANA, quoted Syrian Presidency Facebook page saying on May 27, 2016, that «any draft constitution of any type was not presented to the Syrian Arab Republic.
 All what is being circulated on this is untrue». The Presidency added that «any new constitution for Syria is not going to be introduced from outside, rather it will be exclusively Syrian made, and Syrian agreed upon, before putting it for a referendum».
The Russian Foreign Minister, Sergey Lavarov, said Thursday, May 26, 2016, during a press conference with the Saudi FM, that Moscow, throughout the processes of drafting all international resolutions and statements related to the peaceful political solution of the Syrian crisis, has been always keen to deep-rooting «the rights of the Syrian People to determine their future, on their own», adding that «in order not to allow any manipulation or misinterpretation of this by and party, Russia insisted that the UNSCR 2254 should specify the concrete steps» in this regard. These included that «the Syrians have to reach on consensual basis the entire mechanism which will handle drafting the constitution and making the elections», in reference to the Transitional Period and the Transitional Governing Body, and its tasks set in the above-mentioned Resolution.
Lavarov further noted that drafting the Syrian constitution and holding the election would be under UN supervision, and that the UN Security Council has stipulated a 18 month period for finishing the entire process. He, at the same time, expressed Russia's concern over certain news speaking about delaying the resumption of Geneva Intra- Syrian Talks until Ramadan ends.
Lavarov statements yesterday and the Syrian Presidium negation of today coincide with the political and media mess, caused by an article published recently of in the Lebanese «Al-Akhbar» newspaper, in which the author listed and discussed in length what he claimed as the paragraphs of a draft constitution for Syria prepared and introduced by Russia, without telling from where and how has he got it!   
Last modified on Friday, 27 May 2016 17:19